YourDefenseAttorneyLA | Criminal Defense Attorney in Los Angeles
YourDefenseAttorneyLA is a company that provides legal services in Criminal Defense in the city of Los Angeles. We have Criminal Defense Attorneys with over 40 years of experience handling and defending these cases in court. Our attorneys have extensive experience YourDefenseAttorneyLA we have the Attorney Marcus Gomez and his extensive experience in criminal cases. Our service and experience with Criminal Defense Attorneys in Los Angeles are the best option for you when looking for attorneys to help you resolve your case in court. Here we have Criminal Defense Attorneys in Los Angeles. Call our Criminal Defense Attorneys for your free consultation.
More than 40 years serving the Latino Community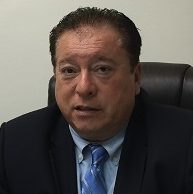 Criminal Defense Attorney
An attorney with more than 40 years of proven experience, he has more than 500 cases on his record, which has allowed him to acquire invaluable experience to defend you in court. You can rely on attorney Marcus Gomez to defend your rights, and he will fight in every way to prove your innocence. He represents in court in Orange County, Los Angeles, San Bernardino and Riverside.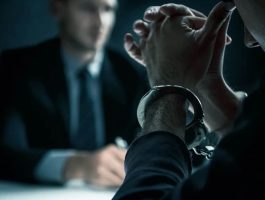 "In the United States, 1 in 3 people were arrested on a ticket, suspicion, etc."
"In California out of every 20 convictions, 1 is not guilty."
Why should you contact us?
At YourDefenseAttorneyLA we have the most qualified attorneys with extensive experience in criminal cases.
In the United States 1 out of every 3 people has been arrested for a ticket, suspicion, etc. Also remember that out of every 20 convictions 1 is innocent.
Prosecutors are incentivized to convict people who are innocent; that is why you need a defense in criminal court, do not put yourself and your family at risk.
Public defenders are free and assigned by the court itself, but they usually have to be working on many cases at the same time, so they will not focus on yours; not because they are bad attorneys, but because they have many cases, and a schedule where they only work 8 hours a day with a government paid salary. You cannot put your freedom and your credibility in the hands of a state defender, as they will only tell you to plead guilty, and will not do the necessary investigations, that is why it is not good to have a public attorney.
Our attorneys, being privately owned and employed by you, will work very hard to defend you, and have the experience and equipment necessary to have a good defense; they will work around the clock to resolve your case, since you are the one paying and not the government.
Our criminal defense attorneys will listen to you and attend to your case.