YourDefenseAttorneyLA | Services
Fraud Defense Attorney in Los Angeles
At YourDefenseAttorneyLA we have the best criminal defense attorneys in Los Angeles, with over 40 years of experience and more than 1000 cases won in their background. We offer top notch service to the entire Latino community. We can speak in Spanish for the convenience of our clients.
Do not hesitate to ask all your questions through the phone number, since we offer a free consultation, do not hesitate to contact our team of professionals who will advise you and take care of fighting for your rights as a citizen.
To learn more about the laws related to Fraud offenses in the state of California, we advise you to keep reading, our goal is to clear all your doubts, but keep in mind that the information offered here should not be used as a substitute for a qualified and experienced attorney in criminal cases to defend you.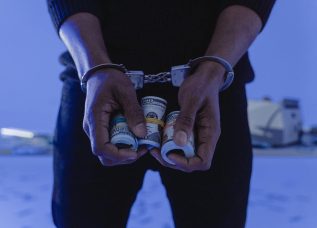 Criminal Defense Attorney in Los Angeles
"(a) Whoever knowingly and willfully, by any false or fraudulent representation or pretence, defrauds any other person of money, labor, or property, whether real or personal, or causes or procures others to falsely report his wealth or mercantile character, and who, by so imposing upon any person, obtains credit and thereby fraudulently seizes money or property, or obtains the labor or service of another person, shall be punished in the same manner and to the same extent as for the theft of the money or property so obtained.
(b) In a prosecution for having, with intent to deceive or defraud another person, by any false pretence, obtained the signature of any person on a written instrument, or obtained from any person any labor, money, or property, whether real or personal, or valuable thing, the defendant cannot be convicted if the false pretense was expressed in language not accompanied by a false sign or writing, unless the pretense, or any note or memorandum thereof is in writing, subscribed by the defendant or in his handwriting, or unless the pretense is proved by the testimony of two witnesses, or that of a corroborating witness and circumstances. This section does not apply to a prosecution for falsely representing or impersonating another, and, in that assumed character, marrying or receiving any money or property."
California Statutes – Penal Code 532
When and how is fraud committed?
Fraud could be defined as Economic deception or trickery performed on a person seeking to obtain a gain, harming that person in the process. Whenever you cheat other people to make a profit for yourself and cause those people to lose their assets, it could be considered Fraud and you could be reported for it. Penalties for fraud vary according to state laws and also, depending on the severity of the victim's loss, will be defined or determined by a judge. If you do not have a good defense in court, you could face stiffer sentences.
What is the Fraud Conviction in California?
Fraud is considered a "crime of moral turpitude." If convicted by a judge, and depending on many factors within the case, a person charged with fraud in California could face sentences ranging from prison time to deportation to their country of origin if they are an immigrant. If you are a citizen and have an academic degree, your license may be revoked and you may no longer be able to practice. Therefore, it is important to have the advocacy and experience of a Los Angeles Criminal Defense Attorney who can defend you in your fraud case.
What to do if I am accused of Fraud?
It is best to immediately turn to a criminal defense attorney to represent you. Knowing what is at stake when facing a fraud charge, you need an experienced and skilled professional to fight for you, offer you legal advice and show you the way forward to obtain an effective result. With our criminal defense attorneys you will have a better chance of winning your case because we have over a thousand cases won in the state of California and we know how to make our clients stand up for their rights with a strong and fearless defense.
What are the types of Fraud?
Regardless of the magnitude of your case, we have attorneys ready to represent you and offer you a quality defense, our Criminal Defense Attorneys are here to assist you in fraud cases.
There are many different types of fraud that can be committed, ranging from identity theft to health care fraud to insurance fraud. Fraud can be criminalized at both the state and federal level, and is considered a Felony in all states, including California.
If you are charged with fraud you will likely have to make restitution to the individuals or entities affected. The amount of money that was illegally obtained through the fraud and other possible aggravating factors will be taken into account when the judge sentences you to prison time and other penalties.
A defendant may avoid conviction by raising a reasonable doubt that what occurred was false information or a false statement. Not all false statements are necessarily considered fraudulent. It is important that if you are being investigated for fraud that you do not make any statements, remain silent and demand to speak with your attorney. Our criminal defense attorneys will be able to advise you.
Our criminal defense attorneys will listen to you and attend to your case.